Nature in the Eifel-region
"Eifel, enjoying nature" it is being said. Two corssborder nature parks have set itself the objective to preserve the landscape and environmental characteristics of the region. Neuerburg is located centrally in the German-Luxemboug nature park, which contains the Southern Eifel and the Luxembourger Schweiz.
Flora and fauna in the Eifel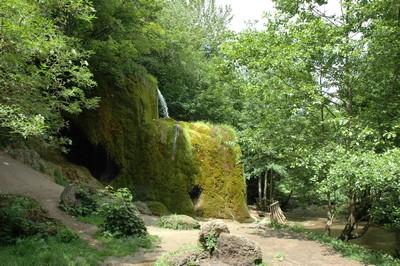 The most famous plant in the Eifel is without a doubt the broom, which grows on the sparsely vegetated mountain slopes in the spring as a kind Eifel Gold. The Eifel is also the richest orchid area in Germany.

It's very special that a large number of daffodils grwon on the meadows in the valleys. In april, they cover many of these fields with a colorful carpet of flowers.
It is mainly deer, roe deer and wild boar that populate the native forests. After the Second World War, The wild cat came back from the neighbouring Ardennes to the Eifel. The otter and the beaver are native species, but seeing one is unique. In many streams, one may encounter the kingfisher. The eagle-owl you may also see in the Eifel, just like the black stork, which has secured its survival in a single breeding area. In a few streams there are still some pearl mussels.
Experience nature in the Eifel
You can experience the nature in the Eifel in many different ways. Who likes to go to extremes can go into the woods, to go on a wild ride in a kayak over waterfalls.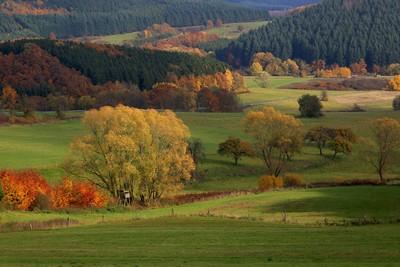 Enjoy the nature of the Eifel more peacefully on horseback. Quietly in walk, trot or in full gallop you discover the woods in the Eifel. At the Nengshof in Wißmannsdorf (a 20 minute drive from our campsite) they offer ride outs for everyone.

The Eifel really has much to offer. Magnificent scenery and exciting adventures, innovative technique and untouched nature. He who visits the Eifel can leave the everyday worries behind, let his mind to rest and relax!